Archeology update features in 1.20
Archeology has finally been added to Minecraft!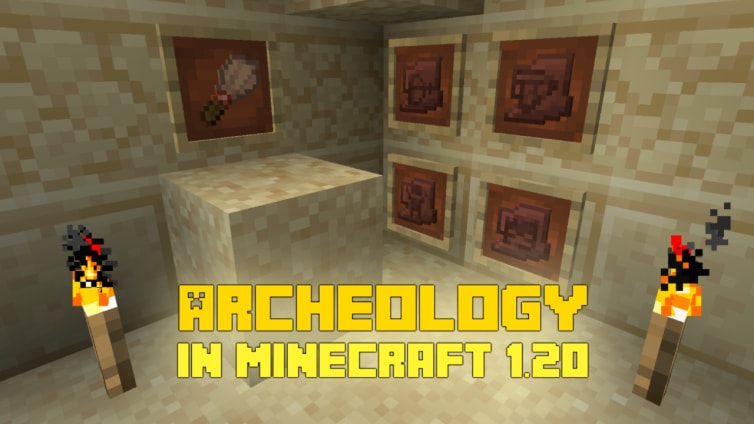 In the Minecraft 1.20 Tales and Trails update, Pottery Sherds and other items can now be obtained by using the new Brush item on new blocks found in your Minecraft worlds, Suspicious Sand and Suspicious Gravel. The brush is crafted with a stick, a copper ingot, and a feather.
Suspicious Sand can be found buried in desert wells and desert pyramids. You might find that newly generated desert temples will have new rooms buried inside them, which are completely flooded with sand. You will have to excavate inside the structures, being careful not to break the suspicious sand which might be buried under normal sand blocks.
There is now also Suspicious Gravel, which can be found in ocean ruins and the new trail ruins structure. You can tell apart the suspicious blocks from their normal counterparts by looking closely at their textures.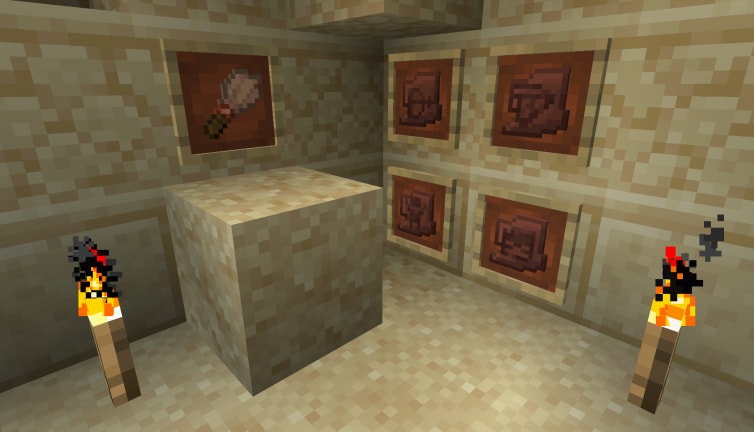 Decorated pots can be crafted in a crafting table using four pottery sherds in a diamond shape. Bricks can also be used in place of the pottery shards to create a decorated pot with undecorated side(s), in case you don't have enough sherds.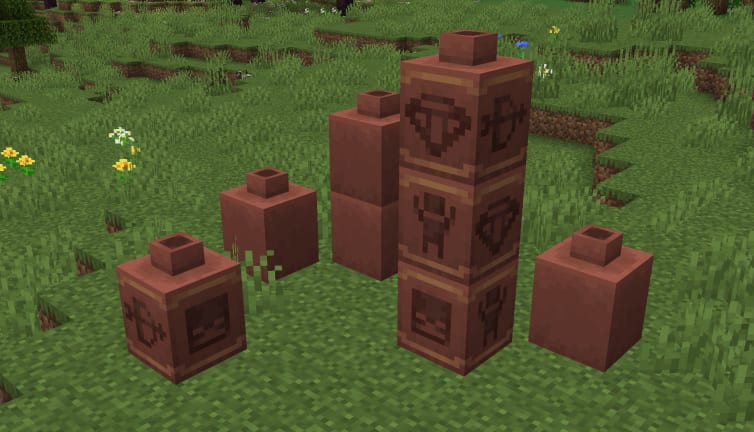 Decorated Pots are a block that can be placed in the world. The body of the pot is one block high, and a little less wide than a fill block. This means they can be placed on top of each other to create some kind of weird ceramic pillar. The neck of the pot extends above the block, and can clip through blocks placed above the pot such as trapdoors and carpets.