Top 10 Unforgettable Minecraft Servers in 2023
A curated list of some of the most unique minecraft servers.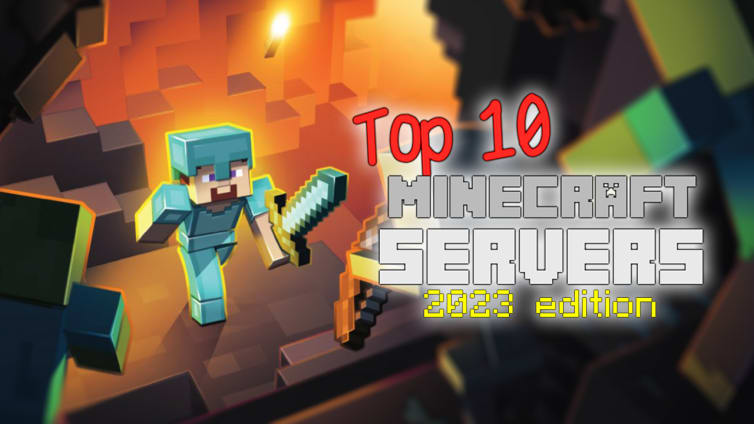 If you're a seasoned Minecraft player, you're probably tired of playing on the same servers over and over again. Why not try something new and unique? There are countless servers out there that offer different experiences, whether it's through custom plugins, unique builds, or alternative game modes. In this article, we'll be highlighting some of the most unforgettable Minecraft servers that you should definitely check out. From creative builds to survival challenges, there's something for everyone on this list. So, get ready to expand your Minecraft horizons and explore some of the most unique and creative servers on the internet!
Mineplex is one of the most popular servers on the Minecraft scene, and for good reason. This server is home to a massive community of players from all over the world, and it offers a wide variety of game modes to keep things interesting. From classic survival mode to custom minigames like Sky Wars and Bed Wars, there's always something to play on Mineplex.
Hypixel is another incredibly popular server that has built a reputation for having a dedicated and friendly community. This server offers a wide range of game modes, including Skyblock, Sky Wars, and Bed Wars, as well as custom minigames like Murder Mystery and Build Battle.
Wynncraft is a unique Minecraft server that offers players a massively multiplayer RPG experience. With over 30 custom-coded quests, a custom-built world, and unique items and weapons, Wynncraft offers an unparalleled gaming experience. The server also has a player-driven economy, with players able to buy and sell items and currency with one another. Additionally, Wynncraft features a leveling system, allowing players to level up and gain access to new abilities and perks. Overall, Wynncraft is a must-play for any Minecraft player looking for a fully-featured RPG experience.
Cubecraft is a server that has a particular focus on minigames, with a wide variety of options to choose from. From classic games like SkyWars and Skyblock, to custom games like Tower Defense and Mineware, there's something for everyone on Cubecraft.
Vortex Network
Vortex Network is a Minecraft server with a space theme. It has four popular game modes: Prison, Skyblock, Survival, and Pixelmon, each providing a unique challenge for players to complete tasks, survive, build, catch, and battle in various environments. Vortex Network offers a unique gaming experience by combining traditional Minecraft gameplay with popular game modes. If you're interested in playing, you can check out their website for more information.
Minecraft Central
Minecraft Central is another server that offers a wide variety of game modes, including classic survival, SkyWars, and Bed Wars, as well as custom minigames like Hide and Seek and Spleef. This server has a dedicated and friendly community that makes it a great place to play.
TheArchon
TheArchon is a Minecraft server that offers a variety of minigames, custom maps, and a thriving community. This server is known for its game modes such as Factions, Skyblock, and Prison. It also has a huge community and regular updates, making it a great choice for players looking for a fun and engaging experience.
2b2t
2b2t is a Minecraft server known for its chaotic and lawless nature, with players able to grief, raid, and kill other players without any repercussions. The community has a notorious reputation for being unwelcoming to say the least, and for the extensive use of client mods to gain in-game advantages. It is also known for . A great server for players looking for a completely no holds barred experience online.
Universocraft is a Spanish survival multiplayer server that offers a unique experience for players. With a custom map, custom plugins, and a tight-knit community, players can explore and build in a world unlike any other. The server also offers a variety of minigames, including Skyblock and Bed Wars, for players to enjoy.
Funcraft is a French Minecraft server that offers a wide variety of game modes, including Blitz, Skyblock, and Survival. With a dedicated team of staff and regular updates, Funcraft provides a fun and enjoyable experience for players of all ages. The server also has a variety of custom plugins and features to enhance gameplay.
In conclusion, there are countless Minecraft servers to choose from, but these 10 are some of the most unique ones Minecraft has to offer. Whether you're looking for a challenging survival experience, a creative building project, or a fun and engaging community, these servers have something for everyone. So grab your pickaxe and join the fun on some of these servers today!