What's new in Minecraft 1.19.3
We'd briefly summarize the changes that come with this minor update, and see what new features are available for the next major update.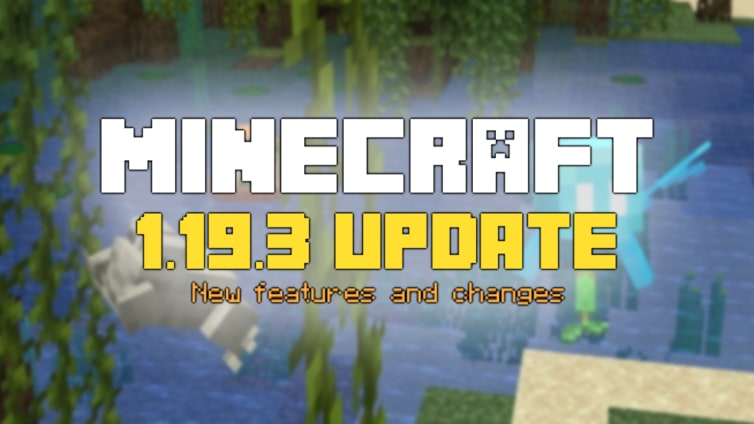 During the Minecraft Live 2022 event, the developers mentioned that the update cycle for the Java edition of the game is changing. Just like the beta versions of the Bedrock edition, minor updates like 1.19.3 would come along with the snapshots for 1.20! And that's where many people might get confused about what features of this update are experimental for the next major update and what features are implemented for this minor update.
Before we start mentioning the important features and changes for the 1.19.3 update, it is good to know that you can always try the 1.20 features in this update just by activating the experimental data pack in your worlds.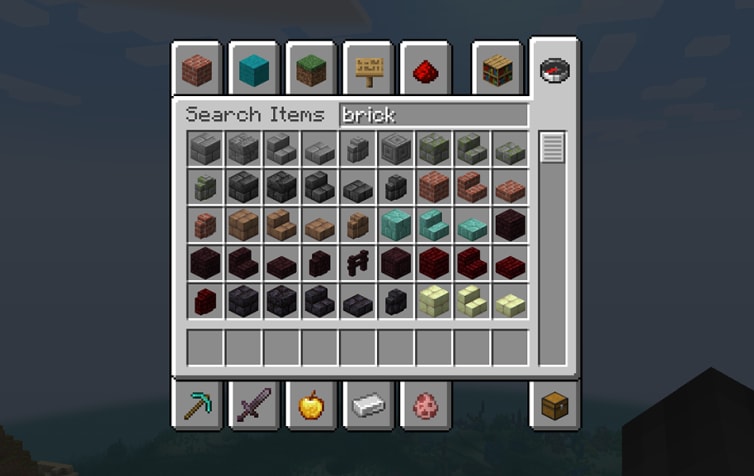 Revamped creative inventory categories and item sorts
After a very long time, finally the developers have decided to sort and change the categories of creative! This quality of life change made commonly used items far more accessible and understandable according to their new categories.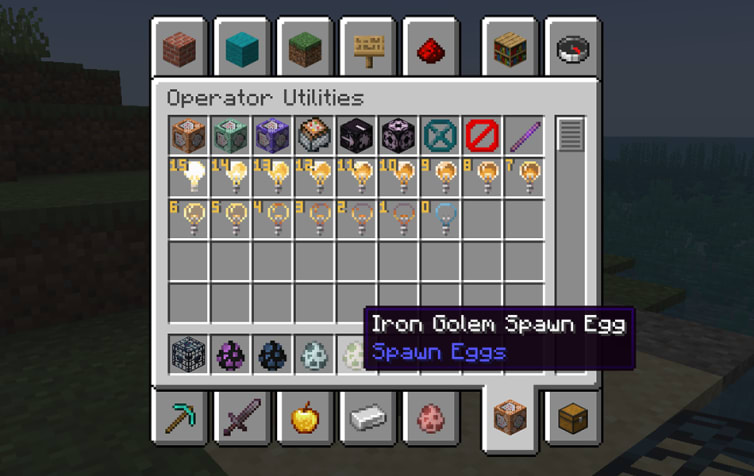 Now you also can grab most of the items that previously could be obtained only via using commands. Light blocks, command blocks, structure type blocks, barrier blocks, and debug sticks are available in the Operator Items category. However, you must enable the Operator Items Tab in control settings and have cheats enabled to access this category in the creative menu. Another neat change is for spawn eggs. The Monster spawner block as well as the iron golem, snow golem, ender dragon and wither spawn egg which before this update didn't exist, are now a part of the game.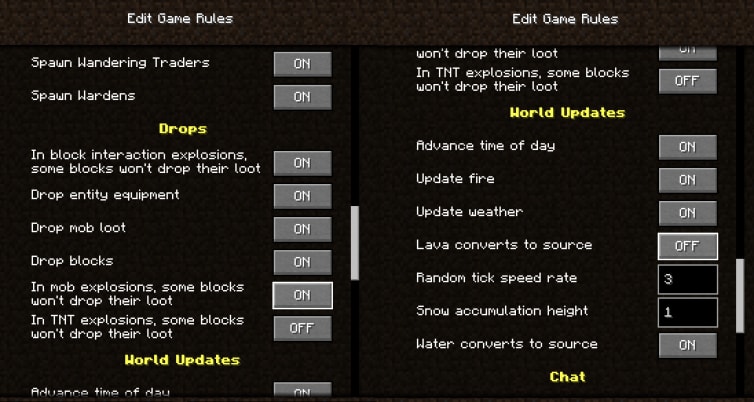 New game rules
If you remember, back in the 1.14 update, the changes were made so TNT explosions would drop 100% of the items. Now with the "tntExplosionDropDecay", "blockExplosionDropDecay", and "mobExplosionDropDecay", you can change if a specific type of explosion should drop all of the items or not.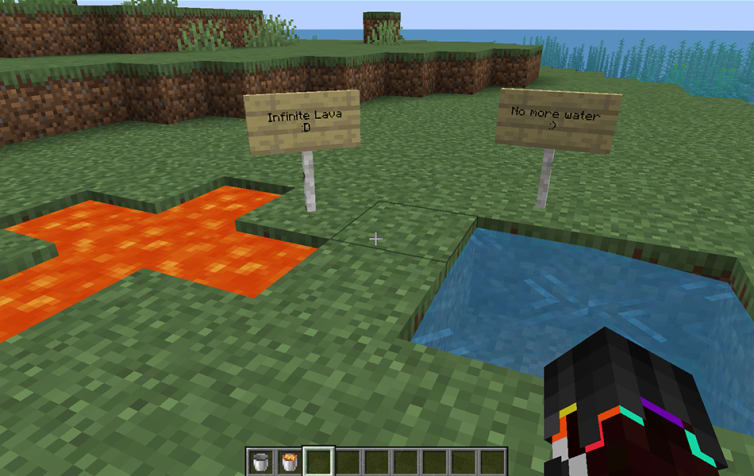 You know that if flowing water is between two water sources, it would convert to a water source as well. But this occurrence doesn't apply to the lava sources. Now, with the 2 new game rules, "waterSourceConversion" and "lavaSourceConversion", you can change this! There are also 2 new but less important game rules. "snowAccumulationHeight" which can be used to set the maximum number of snow layers stacked when snowing. And "globalSoundEvents" to enable or disable some sounds that everyone on the same server would hear.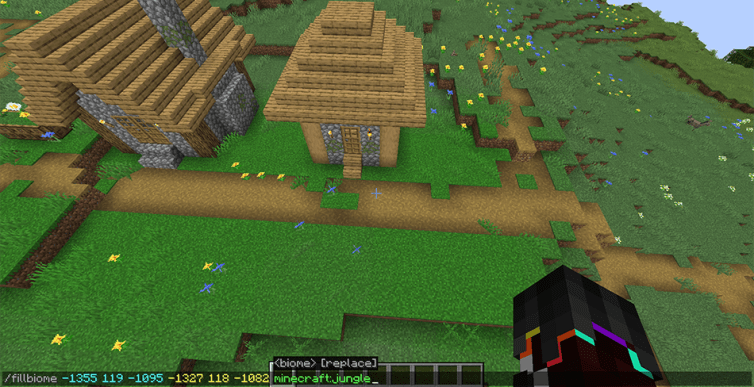 New /fillbiome command
For a long time, many people have wanted to change biomes in certain areas of their worlds. This could happen before, but with a lot of struggle and changing NBTs in the world's files. Now it is possible to change the biomes of every place you want in real time! This is actually a huge change for map makers so they can customize and alter these generated world properties.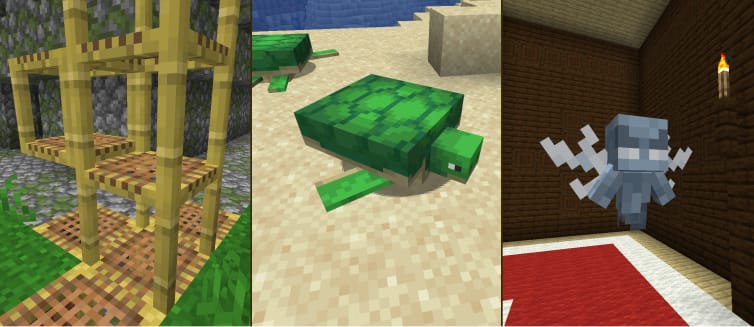 Smaller important changes/additions
Here's a list of 5 changes and additions you should probably know about the game:
Vex texture has changed. It now looks more like the Allay mob.
Turtles now have a 5-minute breeding cooldown. This starts as the bridging process starts, not when the turtle lays an egg.
Scaffolding texture has changed and mobs would no longer spawn on this block.
There's a new Panorama Scroll Speed option in accessibility settings.
Endermen, wither skeletons and skeletons in the nether would spawn at the light level of 7 or less instead of 11. This change was made to nerf some portal-based farms.
These are all of the most important changes and features that are available in the Minecraft 1.19.3 update. There are still more minor changes and technical improvements, so I recommend you read the changelog from here.
You may ask "But I've heard about camels!" or "What about the mob head note block sounds?!", but you should know any other feature of change that is not mentioned in this article, is for the 1.20 update but still here on this update, available in your worlds if you activate the experimental data pack.